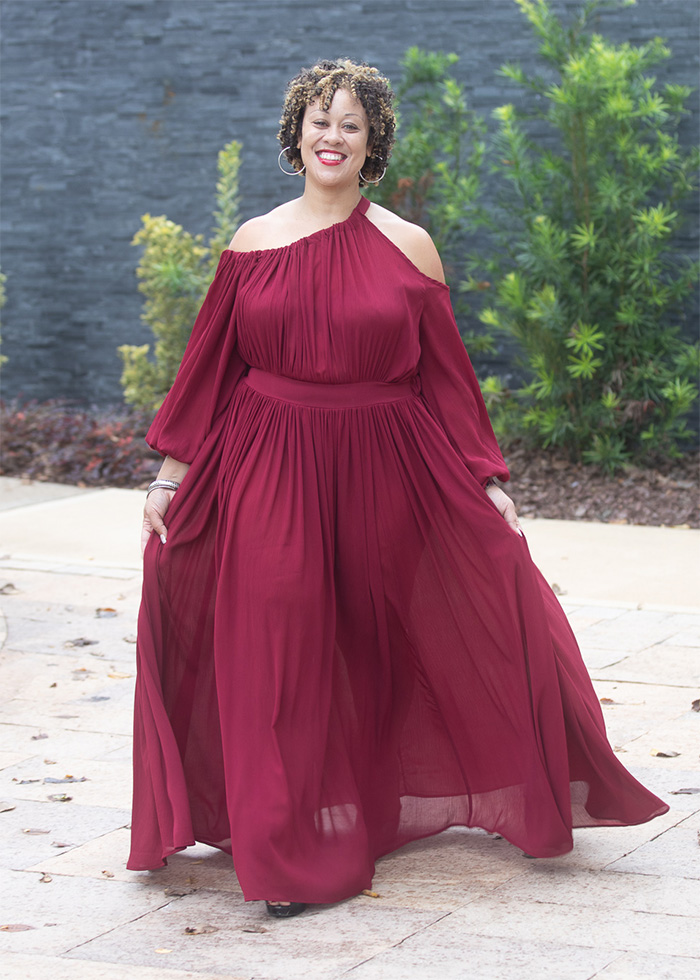 Ty Ziglar
POP! POP! So tell me What's POPPIN?  In case you were wondering, I'm Ty! It's hard to believe just one year ago I was on the verge of divorce, I felt like I was losing my mind, and we were over $20,000 dollars in debt.  It seemed like my life was spinning out of control and God was allowing it to happen.  How could he allow all of this at once?  No part of my life looked like the promises God had made.  I was lost.
It was in my time of feeling lost that I discovered God more and more.
Fast forward two years and my marriage is stronger than ever. I love my husband more today than I ever have, our debt is gone, and my mind has been strengthened and renewed.  It was only the grace of God that took me to the storm and brought me through it. He changed me and now I am using my stories to help others.
I believe that we should live the life we have been called to live and not the one we have settled for, but that doesn't happen without stepping out of our comfort zone, change, and seeking God.  In life we must understand that we all have issues, but the more that we seek God we gain strength to let go of fear, insecurity, shame, and people pleasing.  When we learn to confront our issues, get help, and move past the past, we are then able to be FREE!
I'll be the first to tell you especially in the beginning that LIVNG FOR JESUS is not always EASY!  NEITHER IS PURSUING OUR PURPOSE!  It requires us to die to ourselves and the way flesh wants us to respond and to seek God for his response.  It requires us to step out of our comfort zone, walk in obedience, and overcome the issues that constantly grip us.
It is my goal that this blog will bring encouragement, hope, and inspiration.  My desire is that others will know they are not alone and they too can live the life they have been called to live and not the one they have settled for.
I will be sharing my ups and downs in overcoming that God may get the glory from my life.
Every week I will be adding new information to my website, so be sure to sign up for my E-mail list.  Now if you are ready to read a little something- something, simply click on the link and receive my  free e-book The Valley Experience.  It will be e-mailed directly to you.
Life is not always easy.  There will be difficulties along the way.  Trials will come, but as we develop tools to navigate through the storms, I believe that we will see God's miracle working power manifest even the more in our lives.  Are you ready to live a POPPIN life?  Well, click and receive 5 STRATEGIES TO LIVING A POPPIN LIFE.  Guess what?  It's FREE TOO!
My why
In all that I do, I love God. I dedicate this blog and my very being to my "NANA" (my grandama).
She was a woman of strength to endure and her willingness to keep going despite her circumstance. My Nana did not sit around and complain. You would find her working, serving, laughing, cracking jokes until of course she took her last breath.
It is from her that I inherited my red lipstick, the strength to endure in hard times, my gift to make others laugh by saying the craziest things, and my desire to serve others in my own way.
I will never forget being at a prayer service and a woman that was not aware of my grandmothers passing came up to me.  She prayed.  The next thing she said brought tears to my eyes.  She said …. I see your grandmother…. She meant a lot to you and I said yes, she did (she was my heart).  She said she is looking down on you.  She loves you and you need to go forth in what God is calling you to do.
As I wept uncontrollably, she said…. I see you on a platform speaking and ministering to women.  This was not the first time it had been spoken to me but there was something about her mentioning my grandma, me, and women in the same sentence that made those words ring very loud in my ear.
It was then when I once again knew and recognized the importance of legacy and purpose.  I have endured many things over these 42 years.   I have always found the courage and strength to keep going or to get back up. I believe it is the strength from God and the strength I saw modeled from my grandmother.  Her courage, faith, and boldness to keep going has now given me the strength to stand.
My desire to continue and to leave a legacy comes from knowing the purpose God has called me to and knowing my Nana is looking down on me.  I hope she is proud.
While I have not arrived, I am on my way to leaving a legacy, just as my Nana left for me.
Nana you will always hold a special place in my heart.  Until we meet again …. I'll continue with my red lipstick.
In case you are wondering where my logo came from.  It came from my Nana.  She loved red lipstick.  To me it represents boldness, courage, strength, and most of all legacy.
Smooches
Together We Make Family
While we have our own unique personalities, in my eyes we make a perfect family.