Due to COVID-19 the Women Who Pop awards are temporarily suspended.
PHILANTHROPY AND VOLUNTEERISM IS…
A desire to help mankind through the giving of gifts, usually monetary in nature (philanthropy), or through time (volunteerism), to humanitarian or charitable organizations.
The "Keep it Poppin' Community Service Award" was developed to honor women who are making significant contributions to their community through their time, actions, talents and dedication The honoree selected should serve as a role model for compassion and service, and be striving to make the world a better place. She should have a passion for helping others in her community.
The Keep it POPPIN' award was created to honor ordinary women doing extraordinary things in the Fuquay / Holly Springs area.  The idea behind this is to highlight and bless women that are making an impact in our schools, neighborhoods, communities, and in the lives of others that do not generally receive recognition for their hard work, encouraging spirit, and their desire to help others.  For so long, these women have gone under the radar and have not been recognized for their achievements and contributions.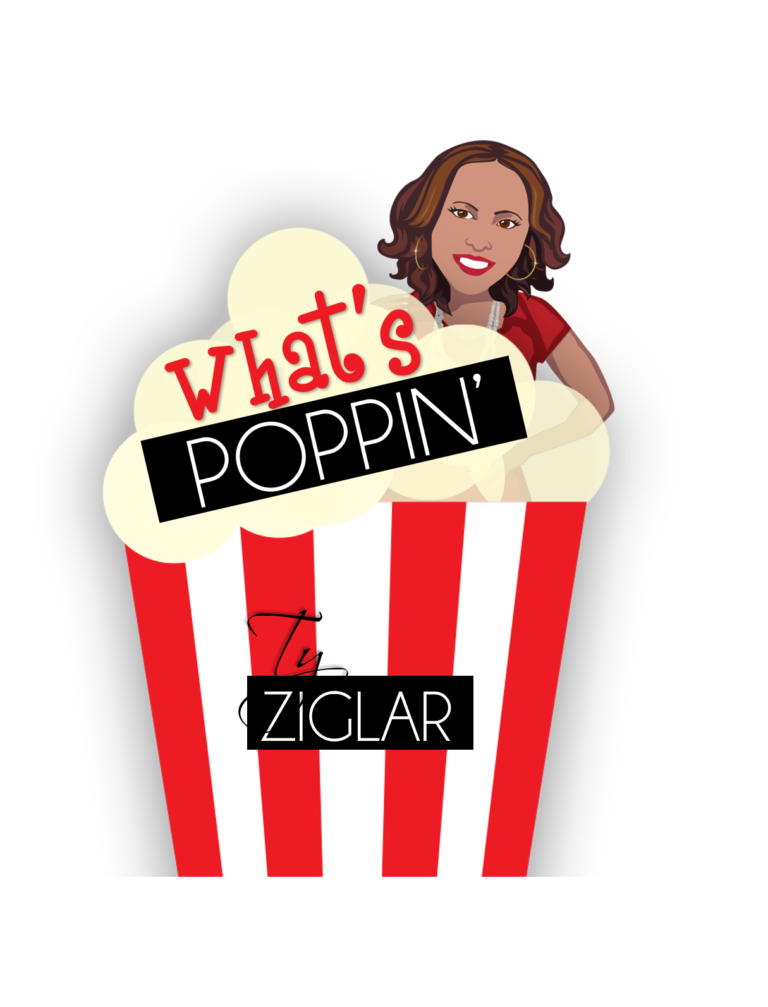 One Dozen Roses (along with a pay it forward bouquet)

You are Worthy

 t-shirt

POPPIN

' t-shirt

Coffee Mug

Personal video of gratitude and encouragement from their sponsors and others in the community

1 hour massage

Bath Robe embroidered with Keep it POPPIN'

Soy Candle

Gift Certificate for Pedicure

Basic Car Wash Certificate
Adrienne Davis grew up in Florida before relocating to North Carolina in 2009. She has been working with Weatherby Healthcare, a division of CHG, for the past 17 years. Adrienne has held several positions with CHG, including Marketing Account Manager, Director, and Senior Consultant.
Tonya Greene has lived and worked in Wake County for the past 15 years. A former elementary school teacher and a current administrator at Wake Technical Community College, most of Mrs. Greene's free time is spent with her husband and four children. An avid reader and lover of all things Marvel, she also enjoys exercising and meeting people who have a passion to empower others for success.
Sarah Toni grew up and resided in Buffalo, NY for many years. For the last 15 years, she has called North Carolina her home. She received a master's degree in Education from Buffalo State College and has been teaching kindergarten for 22 years.
Demonstrate qualities of compassion and service to either one organization or a variety of volunteer activities in one year. (Note: The charitable activities / events or service listed on the application cannot be part of the nominee's job description or duties and the individual cannot receive any monetary or personal benefits from their involvement.)
Demonstrate excellence in volunteerism, community service, national service, civic, social or corporate responsibility
Play a role in advocating for volunteerism in local community
Provide an outstanding contribution to community service efforts
Perform unselfish acts of service within their community
Exhibit a giving spirit in the community
Demonstrate exceptional leadership skills on a local, county, state or national level
Meet the previous women who
INTERESTED IN BEING A SPONSOR...
Sponsor Information and Benefits
The cost of recipient sponsorship is $300.00.  Your sponsorship will purchase the gifts noted above.
Each sponsor is asked to record a short video saying a few words to congratulate the recipient as well as provide a card of congratulations that will be included in the gift basket. The video will be given to the recipient and displayed on our social media outlets.
Your sponsorship name will be featured on the flyer as their sponsor.  A banner will highlight your sponsorship for the entire month on our website. You name will remain on our webpage as a sponsor for the entire year.
Please note that sponsors will not be selecting the recipient, but will know the name of the recipient before the announcement is made to the general public.