About the award
The Keep it POPPIN' award was created to honor ordinary women doing extraordinary things in the Fuquay / Holly Springs area.  The idea behind this is to highlight and bless women that are making an impact in our schools, neighborhoods, communities, and in the lives of others that do not generally receive recognition for their hard work, encouraging spirit, and their desire to help others.  For so long, these women have gone under the radar and have not been recognized for their achievements and contributions.
Dates to Remember
January 1 - Submissions Open
January 15 - Submission Deadline
February 11  - Winners Announced
March 2020 - Community Service Award Gala
The prize
One Dozen Roses (along with a pay it forward bouquet)

You are Worthy

t-shirt

POPPIN

' t-shirt

Coffee Mug

Personal video of gratitude and encouragement from their sponsors and others in the community

1 hour massage

Bath Robe embroidered with Keep it POPPIN'

Soy Candle

Gift Certificate for Pedicure

Basic Car Wash Certificate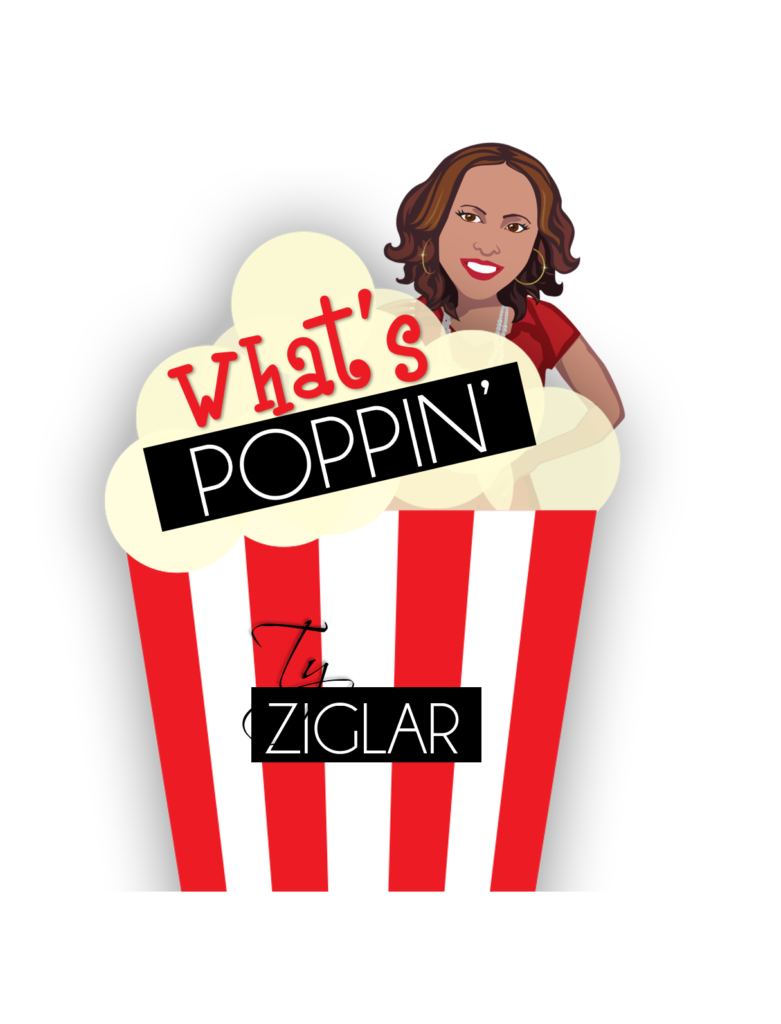 Philanthropy and Volunteerism is…
A desire to help mankind through the giving of gifts, usually monetary in nature (philanthropy), or through time (volunteerism), to humanitarian or charitable organizations.
The "Keep it Poppin' Community Service Award" was developed to honor women who are making significant contributions to their community through their time, actions, talents and dedication The honoree selected should serve as a role model for compassion and service, and be striving to make the world a better place. She should have a passion for helping others in her community.
Criteria for Recognition
Persons being nominated for this award consistently:
Demonstrate qualities of compassion and service to either one organization or a variety of volunteer activities in one year. (Note: The charitable activities / events or service listed on the application cannot be part of the nominee's job description or duties and the individual cannot receive any monetary or personal benefits from their involvement.)
Demonstrate excellence in volunteerism, community service, national service, civic, social or corporate responsibility
Play a role in advocating for volunteerism in local community
Provide an outstanding contribution to community service efforts
Perform unselfish acts of service within their community
Exhibit a giving spirit in the community
Demonstrate exceptional leadership skills on a local, county, state or national level
Instructions
●      Submit all applicants on online via  www.fitfabulousfly.com /keep-it-poppin
●      All submissions must be sent by the 15th of each month to be considered
Presentation
The Keep it Poppin' Community Service Award winner will be honored at our Celebration Black Tie Gala in March 2020.
submit your nominee
meet the previous winners
(Coming soon)
Judging Criteria
The degree to which their services/ actions have made a lasting or meaningful contribution or impact on their community - 40%
The length and degree of their service(s) – 20%
The extent to which their service or action might be considered above and beyond the call of duty – 20%
The extent to which their action would be recognized and valued by their peers/ community leaders- 20%
Meet Our Judges
Our panel of judges has been chosen to assist in the selection of the finest women serving Fuquay-Varina and Holly Springs - get to know them below!
Adrienne Davis
Adrienne Davis grew up in Florida before relocating to North Carolina in 2009. She has been working with Weatherby Healthcare, a division of CHG, for the past 17 years. Adrienne has held several positions with CHG, including Marketing Account Manager, Director, and Senior Consultant.
She has always had a passion for helping others, which led her to choose her educational degrees and a career that delivers on that promise every day. She recruits physicians and places them in jobs all over the country, ensuring they are able to deliver healthcare to patients in need. Her love for recruiting has led her to achieve the highest success within her company. She is a 9 time recipient of the President's Club Award.
Adrienne got her start volunteering with the American Red Cross. She has continued to work in similar environments where she can have a positive effect on people's lives. This desire was, in fact, a guiding factor in her decision to work with Weatherby Healthcare and obtaining both her bachelor's and master's degrees in Health Service Administration.
Tonya Greene
Tonya Greene has lived and worked in Wake County for the past 15 years. A former elementary school teacher and a current administrator at Wake Technical Community College, most of Mrs. Greene's free time is spent with her husband and four children. An avid reader and lover of all things Marvel, she also enjoys exercising and meeting people who have a passion to empower others for success.
Mrs. Greene earned a bachelor of Science degree in Elementary Education and a master's of Education degree in Reading from the University of North Carolina Greensboro.
Sarah Toni
Sarah Toni grew up and resided in Buffalo, NY for many years. For the last 15 years, she has called North Carolina her home. She received a master's degree in Education from Buffalo State College and has been teaching kindergarten for 22 years.
In 2003, she and her husband Ryan moved to Fuquay Varina. Four years later they welcomed their son Camden, and in 2010 their son Griffin.
She is a member of Hope Community Church and happily serves as a greeter. In her spare time, she and her family enjoy exploring the parks, restaurants, and all the lovely community events that Fuquay Varina has to offer.
Sara believes the hidden secret that makes Fuquay Varina so special are the people. She stated, "There are so many wonderful people doing wonderful things in Fuquay and the surrounding areas. I look forward to honoring some extraordinary women who are making a difference in the lives of others every day."
interested in being a sponsor...
Sponsor Information and Benefits
The cost of recipient sponsorship is $300.00.  Your sponsorship will purchase the gifts noted above.

Each sponsor is asked to record a short video saying a few words to congratulate the recipient as well as provide a card of congratulations that will be included in the gift basket. The video will be given to the recipient and displayed on our social media outlets.

Your sponsorship name will be featured on the flyer as their sponsor.  A banner will highlight your sponsorship for the entire month on our website. You name will remain on our webpage as a sponsor for the entire year.

Please note that sponsors will not be selecting the recipient, but will know the name of the recipient before the announcement is made to the general public.
Announcement Process:
Announcements of the winner will first be made to our sponsors

24 hours later, the announcement will be made to our email subscribers

Announcements will then be made on our website and social media outlets
Sponsor Requirements:
We need the following from our sponsors to ensure we provide the most accurate advertisement:
A High resolution logo

Contact information (name, phone, and email  from your organization)
Please send this information to womenwhopop@fitfabulousfly.com