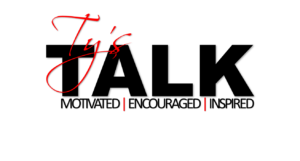 Remember you are strong. You can make it. Life is worth living and no matter the situation or circumstance you can overcome!
Ty Talk: The power within you is greater than any situation, any circumstance, or any obstacle that would try to destroy you.
You must understand and know how to access the power and use it for good and not evil.
The power within is not your own strength, it comes from the father. In order to access the power you must go to him. Thinking that you can make it, change, overcome on your own will only get you so far.
Access the power within to achieve, overcome, and win not just today but forevermore.
I overcome and conquer not in my own strength but through the one who lives inside of me!
Want you conquer today?
#fitfabulousfly #livelife
#tyziglar #miracles
#outthebox #ibelievedoyou
#outboxblogger #live4purpose
www.fitfabulousfly.com
Smooches
?
KEEP.IT.POPPIN!