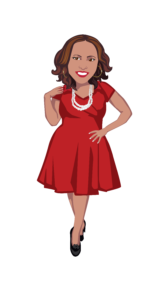 POP! POP! POP!
Hey Ya'll ! Can you believe it's April already?  This year is FLLLYYYINNNGGG by! Soon 2018 will be ending  we will be welcoming in 2019.  That is, if the Lord is willing of course.
So tell me… what are you focusing on and what are you working on achieving? How are your goals coming along?
Let me guess you started the year with dreams, goals, and a few things you wanted to achieve.   So… what are you doing to accomplish them?
I know life can get in the way. I know things can happen to throw us of track.
One of the best things I learned to do was create a vision board.  The more and more I kept the dream and goal in front of me the more and more I worked on achieving it.  The more I achieved the more I believed it would come to past.  I must be honest, it didn't always look like it.
Please, don't beat yourself up if you haven't gotten started yet and defiantly don't beat yourself up if you've gotten off track.  Trust me, this will not help you in the long run. So, let's get focused.
I want to help you.
I struggled a lot in staying focused. It seemed like every time I started working toward a goal something would happen to throw me off and it seemed like it took forever for me to get back on track, if I did at all.
I wanted to achieve my goals, I wanted to get better, do better but discouragement, along with fear, and doubt kept getting the best of me.
So, friend, don't struggle if I did. Make up your mind to WIN and to keep trying no matter how long, or how many times you fall off.  I want you to succeed.
Here is another piece of advice, I think one of the best ways to achieve is to share your goals with people that will hold you accountable.
I want you to dream big! How about sharing some of your dreams with me. I want to hear from you!  Below you will find a few of my goals that I am working on achieving this year.
Remember, you can do this. You gotta get back focused.
Lose 20 pounds.
I want to run Half Marathon (Not sure which one yet)
Complete mini triathlon
Pay off credit card debt
Go hiking
Remember…. Goals can be whatever you want them to be and in whatever category.  The main thing is that you are working towards something.
Can't wait to hear from you!