Oh, by the way, in case you missed the Reader's Digest article The 2019 Most Heartfelt Random Acts of Kindness please take time to read.
You might just see someone you know featured.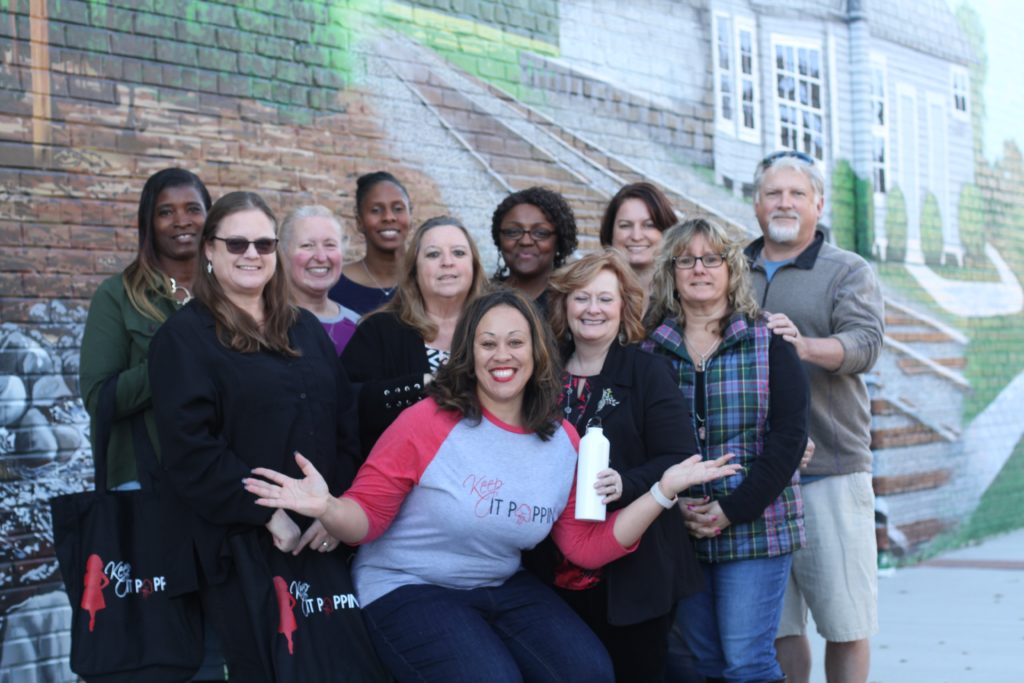 Honoring ordinary women doing extraordinary things
Ty Ziglar is a military spouse and a mom. She understands what it's like to be mistaken for being an ordinary woman. According to the spunky do-gooder, no woman is ordinary. "Towns like mine in Fuquay-Varina, North Carolina, are filled with ordinary women doing extraordinary things," she says. "This army goes largely unnoticed, in spite of the significant impact they make in schools, neighborhoods, and communities. I believe these women are hidden heroes and deserve to be recognized for the contributions they make."
Ty's mission in life is to be of service in the world and empower other purpose-driven women to step out of their comfort zone, gain confidence, and find fulfillment in living the life they have been called to live. Her motto is "Keep It Poppin'," which means to keep moving forward in greatness and never quit. She created the Keep It Poppin' award in 2019. The award is sponsored by small business owners, and their sponsorship allows Ty the opportunity to surprise a local woman with gifts and a bouquet of flowers every month.
Some of the women she has recognized include a foster parent who adopted a baby who was born blind, the organizer of a BackPack Buddy program who lost her office space but didn't stop, and a woman who provides much-needed child care to her neighbor after her neighbor's grandchildren came to live with her. "For so long, these women have gone under the radar and have not been recognized for their achievements and contributions," Ty says. "Maybe it's because what they do seems small in the scheme of things. But acts of love, kindness, and simple neighborliness are what hold our communities together." For more beautiful stories, check out these moving photos that show the power of kindness.